Imagine typing a word relevant to your website idea, niche and getting your website on the first page of Google.
Sounds amazing, isn't it?
The above-mentioned case is possible when your website is SEO optimized. If you are a WordPress user then choosing the SEO-friendly WordPress theme will be beneficial. Targeting more users is one of the major goal that one has to achieve while running a business online. No matter what kind of website you have, SEO optimization is essential to make your website search engine friendly and get better ranking results. And that is why you have to choose the best one optimized with SEO and speed to reach your goals and improve your site's performance.
Also, the successful ranking of the page ensured by the content and arrangement. And, I can understand how building a website in any platform can be such a hassle when focus on the content and revenue generation becomes our priority, but forgets the basics of website development. And of course, not all of us are tech-savvy. In such cases going with the pre-built best SEO friendly WordPress themes are the excellent choice.
To ease your work, here I have come up with some of the great premium SEO friendly WordPress themes.
Top Best Premium SEO Friendly WordPress Themes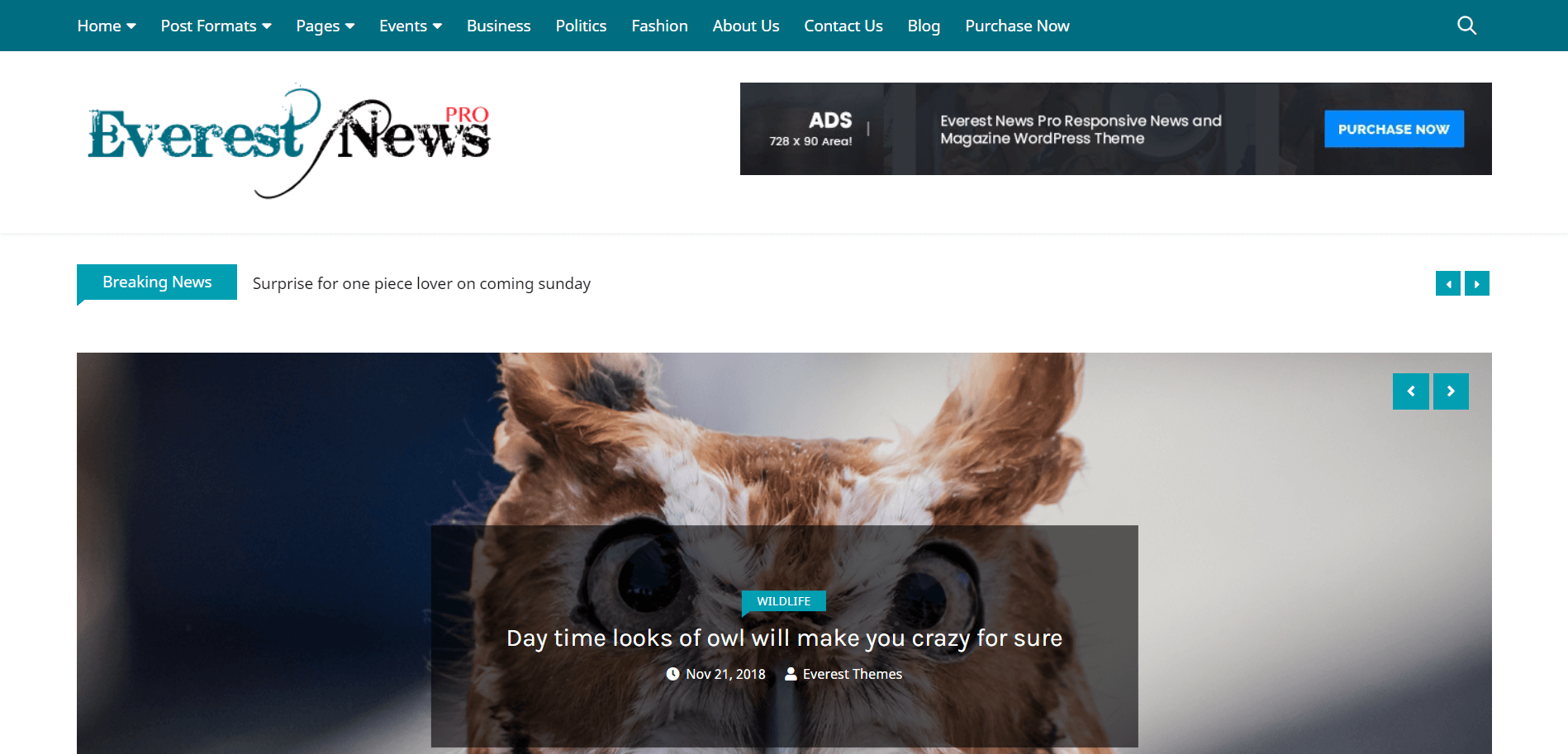 Everest News is one of the best premium WordPress theme for speed and SEO developed for News, magazine, and blog purpose. One of the latest WordPress news and magazine theme having dynamic widgets, and best looks multiple post sliders and category sliders are some features of WordPress theme.
For the first time, Everest News introduced live events feeds and commentator features that allow reporting live events to the users directly in real-time.
Hostgator: Get a Hosting service starting at $2.75/mo
Some of the features are listed below:- 
Multiple Header Layout

Multiple Responsive Slider

Multiple Banner Layouts

Front Page Half Widget Blocks

Front Page Full Widget Blocks

Sidebar Post Widgets

Custom Category Widget

Author Widget

Social Widget

Breaking News Ticker

Archive Page Layout

Related Posts

Lazy Load For Images

Live Events
Views count / Likes Counts / Comment Counts
more than 25 Widgets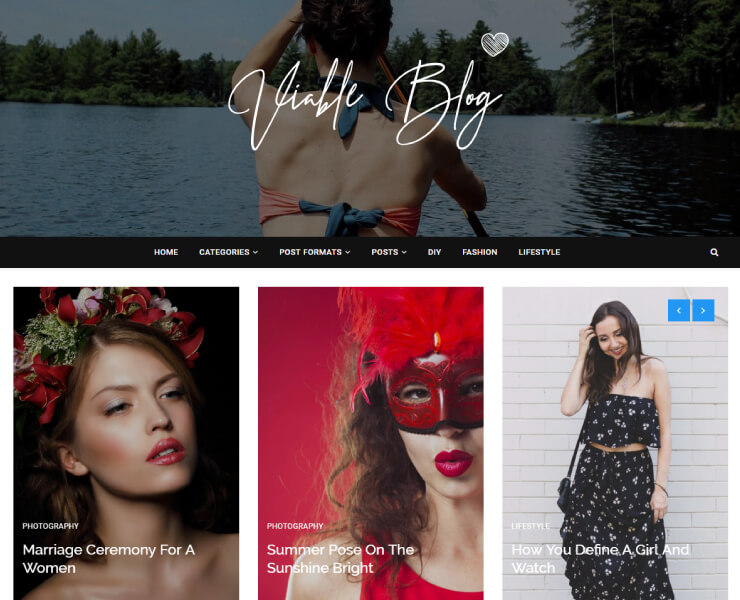 Viable, as the name suggests, is another premium SEO friendly blog WordPress theme specially designed for blog and magazine contents. With multiple layouts and pages, you have many options to choose from for your design. It is fully compatible with all modern browsers and has a responsive design.
Along with the features that make it attractive, the fact that it is a SEO friendly WordPress theme plays a crucial role to determine its significance. It is aesthetically beautiful and visually refined theme which ensures that your website receives the attention that it deserves.
Hostgator: Get a Hosting service starting at $2.75/mo
Other features include custom menu, sticky sidebar, advance color, and font option, custom category widget, and multiple modern custom widgets. The feature, when used properly, helps us to design a blog that is attractive to viewers.
Everest themes are the creator of Viable theme who has great customer feedback on their product. As a responsible web developer from the Himalayas, they have 24*7 helpline support for the customers. If you are looking for a visually cohesive and well-integrated theme for your website, a Viable theme is a right choice!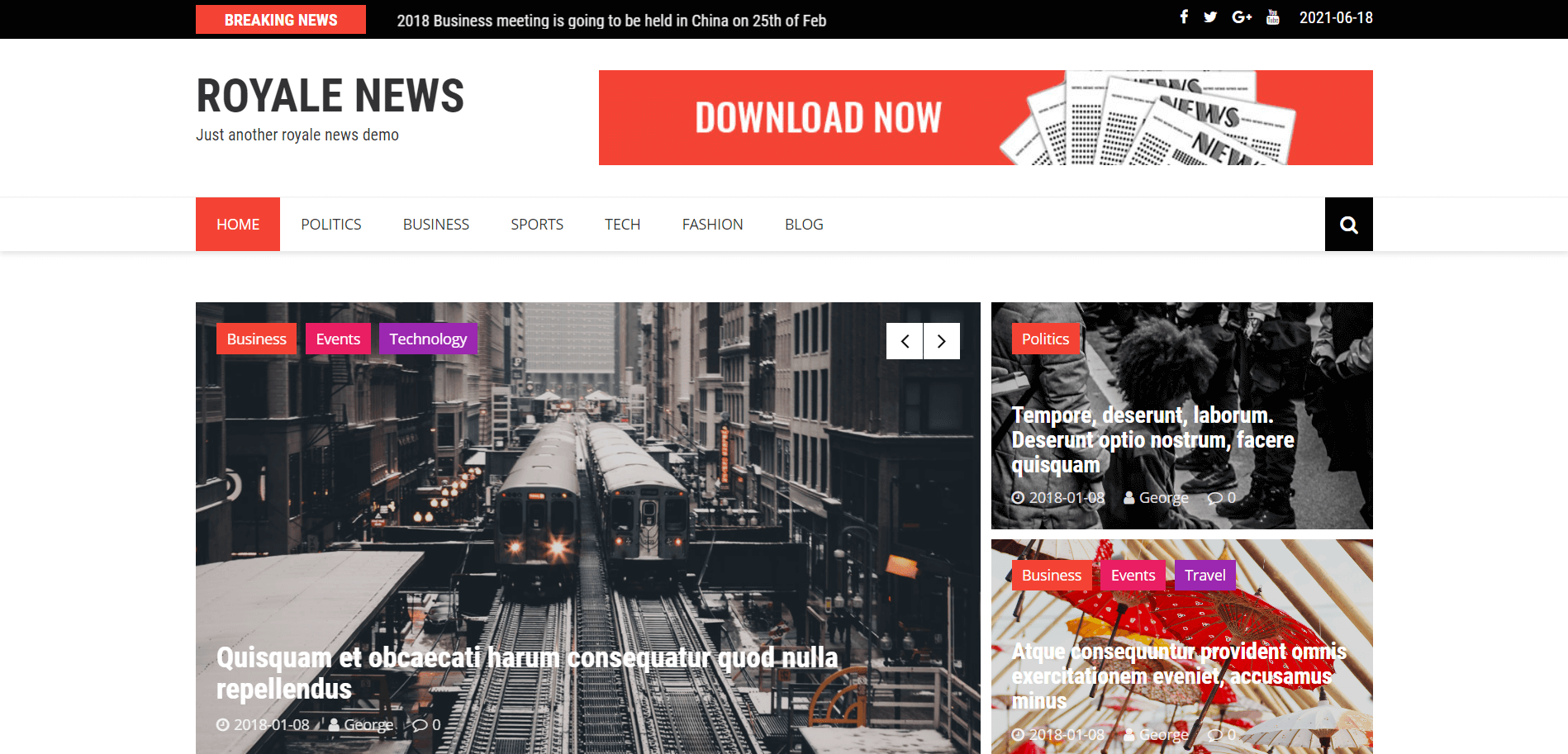 If you are looking for a modern, competent, and visually stunning SEO-friendly WordPress theme for a news portal, magazines, and editorial websites, Royale News is a great theme!
It is a well-crafted theme with 14+ custom widgets and customization options to meet your demands. It is a professional and well documented theme to engage news readers satisfactorily. Using this website can prove to be impressively resourceful to the news and magazine publisher.
Hostgator: Get a Hosting service starting at $2.75/mo
The 5-star rating and appreciative comments say everything about the customer satisfaction that the theme is able to provide to the user of the theme.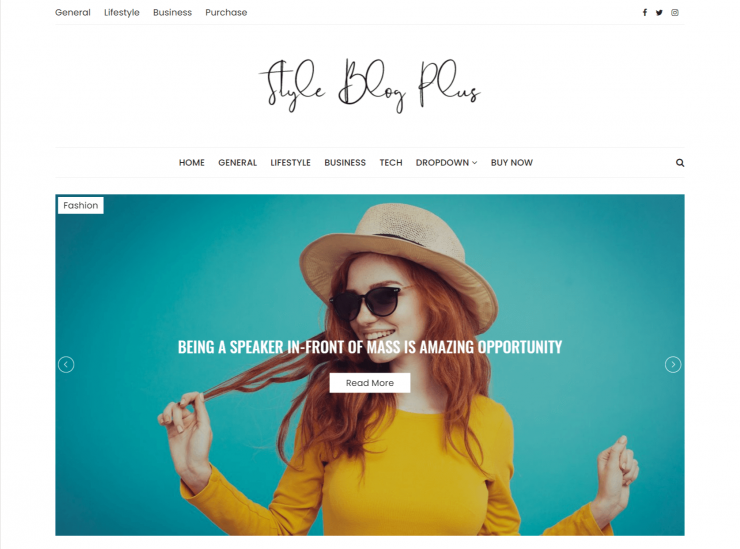 Style Blog is a flexible and easy-to-use premium SEO-friendly WordPress theme specially designed for social site lovers. If your aim is to publicize your famous Instagram profile and youtube channel in your blog, this theme is the easiest and simplest option to choose.
To make the blog more attractive and engaging to viewers, advanced color and font options are available. The YouTube vlog lightbox and Instagram feed slider make it easier for social site users to link their site with the webpage.
Hostgator: Get a Hosting service starting at $2.75/mo
Similarly, the slider feature to show a product is helpful for advertisement purposes. This premium SEO-friendly WordPress themes vibrant and powerfully developed & designed for enthusiastic social site users.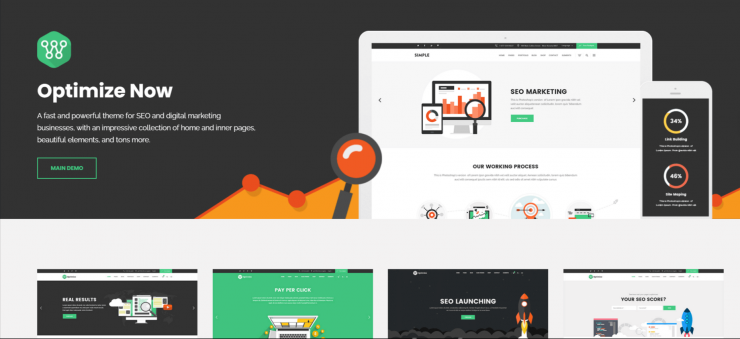 Optimize is another powerful and proficient theme specifically for digital marketing business and SEO. The loading speed of the page plays an important role to impress the viewers and this premium SEO-friendly WordPress theme precisely does so with 96%-98% speed test scores.`
It is a fully responsive and retina-ready theme optimized for mobile users as well. Along with other free and compatible plug-ins, the SEO plug-ins for Word Press ensure the best search engine ranking. The beautiful pages of layout in this theme is its specialty. The webpage's final design has many options of display with this theme.
If you are a customer who values public opinion for the selection of the theme, this is the best theme that can be recommended.
Hostgator: Get a Hosting service starting at $2.75/mo
An SEO-friendly WordPress theme that has been checked for quality by Envato and promises future updates with 6 months of support from Theme-Paradise is a great theme to buy!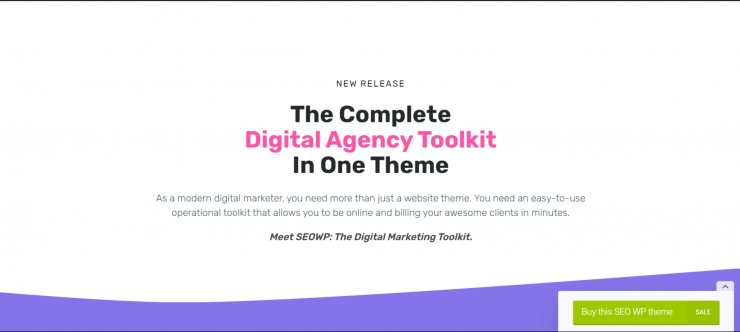 With 823 sales and 4 star rating in themeforest.net Semona has proved to be a powerful and flexible theme.
Responsive layouts, 100+ pages and included premium plugins only begin to help visualize the features that the theme promises its customers.
Hostgator: Get a Hosting service starting at $2.75/Mo
The use of HTML5 semantic markup tags for locations in web page like header, footer and sidebar ensures that search engines can understand Semona pages. This makes the theme SEO friendly.
The continuous effort of their web page developers to improve the quality of their theme makes them a competent company to buy themes from.
If you are looking for an extensively polished and robust SEO-friendly WordPress theme, look no further than the Topkie theme. With web designers who work hard to deliver a competent theme, we can know that reliable coders are helping customers.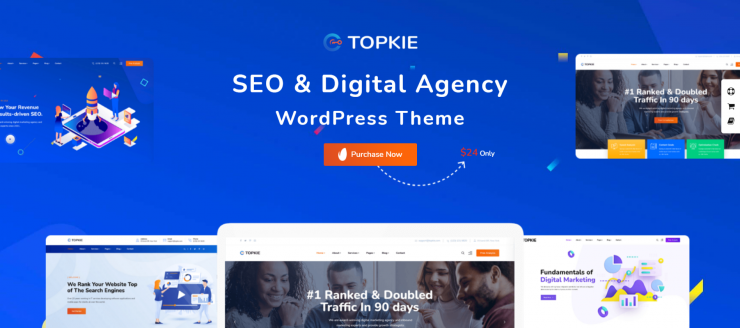 The theme is fully customizable with more than 70 settings and 4 widget areas. The theme works with almost every plugins and supports video, image, audio, quote, link and gallery. Clean coding, perfect page speed, SEO plug in collection and responsive designs ensure SEO friendly environment.
Hostgator: Get a Hosting service starting at $2.75/mo
Topkie is a theme worth the money for its feature rich properties.
If you are looking for a theme specifically for the purpose of photo collection and display, Photography can prove to be a theme of asset to you. Photography is not only a SEO friendly WordPress theme best suited for professional photographers, but it also has many features linked with it that appeals to the users.
Photo password protection feature secures the safety of photographs. Different portfolio styles in the theme include masonry, slider, flow, grid, and horizontal that showcases the photographs as per need.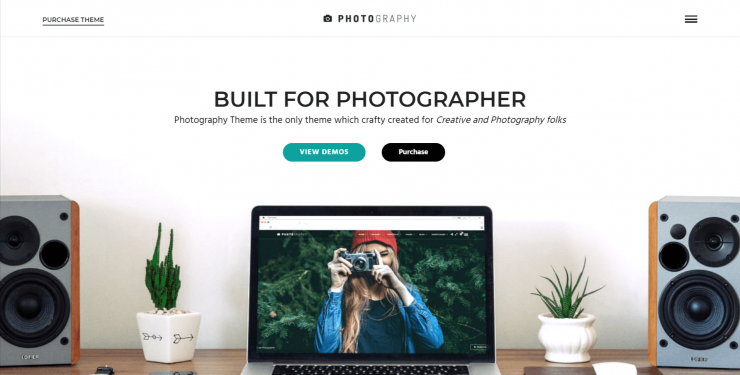 Reducing the space occupied by the uploaded photo optimization can aid in space recovery. 22 useful pages of dark and light version categories for photo is available in the theme.
Hostgator: Get a Hosting service starting at $2.75/Mo
This theme provides free visual composer and ensures high speed performance. The theme is SEO optimized to give your photograph collection the Google ranking that it deserves.
With 900 sales and 5 star ratings, the popularity of the theme speaks for itself.
Ryse Is another premium SEO-friendly WordPress theme that is handy when it comes to flexibility in the webpage. But when it comes to being explicit with user requirements, we have web developers who code themes being specific to demand. One such example is the Magazine theme.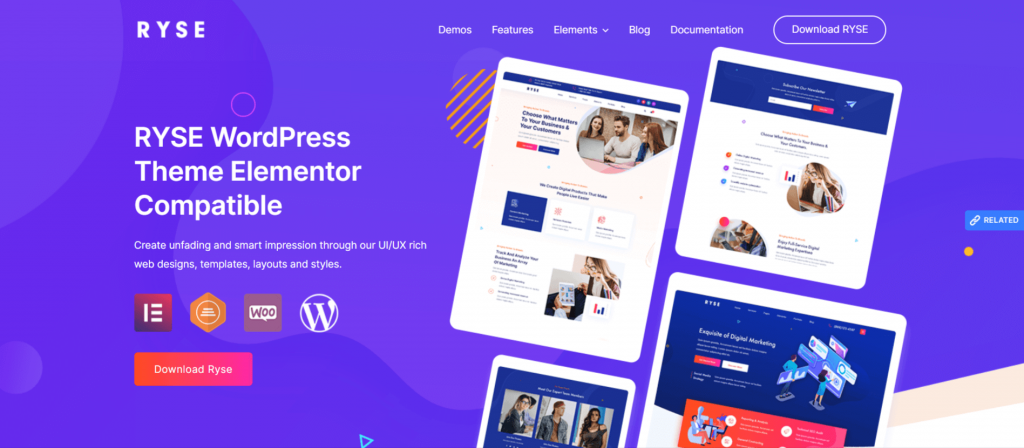 Ryse is a professionally designed and well-integrated SEO-friendly WordPress theme. This theme is designed with the recent rules of search engines in mind. Along with that, coders have invested a lot of time to make the codes lightweight. This in turn helps to improve load time.
Hostgator: Get a Hosting service starting at $2.75/mo
The viewers of Ryse theme based pages can easily view blogs and images in mobile friendly displays too.
If you are looking for a theme to post articles and images to comprise a magazine, this theme is the way to go!
Osnic is a super clean and elegant design theme.
The team of enthusiastic web developers have worked to craft the details in Osnic including color, shadow, size, alignment and more to make the webpage striking to viewers.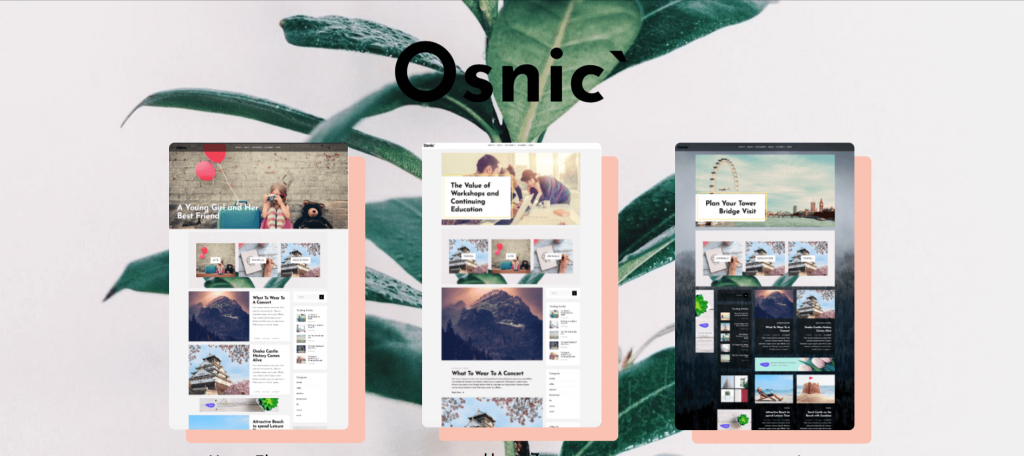 The perfectly SEO friendly WordPress theme Osnic is a theme of choice for many bloggers and magazine publishers.
Hostgator: Get a Hosting service starting at $2.75/mo
The blogs and magazine have a separate layout and new designs and layout are coming soon!
Softwood is a modern, responsive, and minimalistic WordPress theme for creative bloggers. Food, lifestyle, travel, and fashion bloggers can use this theme with ease.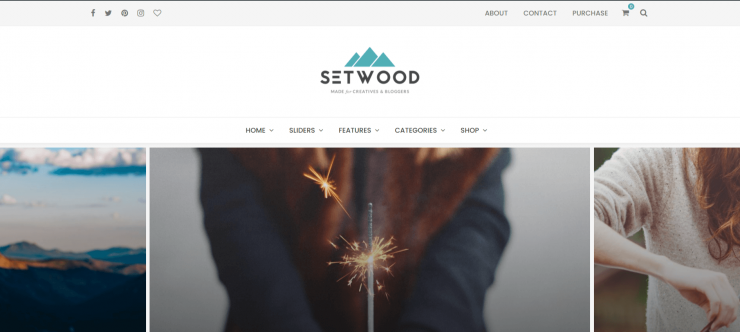 It is a lightweight theme that loads fast but has customizable options to modify these settings as desired. With the WooCommerce plugin, the blogger can easily create an online shop for business purposes. Minimalist bloggers would find this SEO-friendly WordPress theme well equipped. Change in site layout, typography, and color through customization is easy.
Hence, bloggers can easily use Softwood to create a creative blog.
Hostgator: Get a Hosting service starting at $2.75/mo
Themeforest contains a rich list of premium SEO friendly WordPress themes. Some themes are minimalistic whereas some have many features to match the need of many bloggers. Buyers should research the different choices of themes and buy on the basis of their requirements. Once you are sure of the type of premium SEO friendly WordPress theme you want to buy for your web page then start writing quality blogs to engage with readers.
What to know how to write blogs? Check this interactive article to build up your confidence.
Let us know in the comment section below, how you feel about these lists.