With the development of the Internet, people got more accessible and convenient medium to share their thoughts and feelings.  
The Internet has helped people to share their feelings and thoughts in different forms, i.e., audio, video, animation, picture, etc.
Researches show that more than 400 million people share around 20 billion blog posts every month.
From this, we can very quickly conclude that the interests of people towards blogging has been increasing day-by-day.
Today, there are many platforms that one can follow to carry on, either as a hobby or even a profession. WordPress is the best and the most popular one among all of those platforms of blogging.
Going through a set of elementary steps, WordPress allows you to set-up and own a stunning and attractive blog website within very less time.
Besides this, some people also use this platform to set up a website for their business, news, magazines, etc.
Just creating a website or a blog isn't sufficient to get successful on the web. Your blog must offer something handy, attractive, and even extra to the audience to have a higher rank.
In case, it lacks these factors, and you're inevitably going to fall on the way to success.
In this context, plugins can be the most crucial factor that you need to care about.
We have been talking about different topics related to the Best Free WordPress Themes. Now, we're going to discuss in detail about the plugins of WordPress.
Meanwhile, you must care about the ways to expand the reach of your blogs. Moreover, you should use all your efforts to maintain the standard of your blogs to the best level.
In this way, you can add the most appropriate plugins to your website or blog.
What are WordPress Plugins?
Just creating a website or a blog isn't sufficient to get successful on the web. Your blog must offer something beneficial, attractive, and even extra to the audience to have a higher rank.
In case it lacks these factors, you're inevitably going to fall on the way to success. In this context, plugins can be the most crucial factor that you need to care about.
According to WordPress, 'Plugin is the piece of software that offers custom functions and features so that each user can tailor their site to their specific needs.'
You can also define a plugin as 'a piece of software containing a group of extra/supplementary functions that can be added to a WordPress website or blog.'
Using the appropriate plugins of WordPress, you can extend the functionality or add new features to your site or blog. You can do it with minimal effort.
[wps_toc style="default" title="WordPress Plugins For Blogging!" heading_levels="2″ show_heirarchy="no" bullet_spacing="no" ordered_list="no"]
These types of software play an important role in determining the ease of navigation through your website or blog, which is an essential factor in deciding the bounce-rate and the total traffic.
The use of different plugins may cause altered effects on your blog or website. In this context, using an inappropriate plugin can adversely hamper it.
Thus, you need to act very wisely when you choose a plugin for your website or blog.
There are a lot of things that you need to care about when you add a plugin to your website or a blog. Be careful to add only those plugins that are useful and essential to your blog.
Otherwise, you may have to suffer a substantial loss of your valuable time and effort. Meanwhile, you must be aware that adding an excessive number of plugins may slow down your website or blog.
Best Free WordPress Plugins For Blogging!
Now, I'm going to introduce you to a collection of the best free WordPress Plugins required for effective blogging.
All the plugins in this list have been tested by the experts, and hundreds of the WordPress users have declared these plugins to be the 'best of the best free WordPress Plugins'.
Have a quick view of the collection. I bet you can't escape from choosing one of these best free WordPress plugins for your blog or website.
1. Yoast SEO
Keep in mind that you're not going to do much more without a good knowledge of techniques and tactics of search engine optimization. In this context, 'Yoast SEO' is one of the most used and the best plugin for blogs.
Yoast SEO has been one of the most-trusted plugins among most of the WordPress website owners.

This plugin is frequently updated with better and even more advanced features, thereby maintaining the best compatibility with Google algorithms.
Due to this reason, this plugin has been well-known as the first-class SEO plugin in WordPress.
Yoast SEO holds a collection of adorable features that can help make your blog or website better to an extraordinary level.
With Yoast, you can get your keywords and synonyms optimized quickly and to a very competent level. Besides, you can also get the details of the readability of your blog.
Yoast SEO also calculates the Flesch Reading Ease Score of your blog to determine how comfortable your blog is for the audience to read. With Yoast, you can get your images optimized for a better and higher ranking.
You can do this with the help of the keywords in the image title and the attributes.
Features 
of Yoast SEO
Keyword optimization for synonyms and related keywords

Full control over breadcrumbs to set the primary categories for the posts

Canonical URLs to avoid the duplicate contents

Content Insights to check the matches for the chosen keywords

Readability Check from Flesch Reading Ease score
2. JETPACK
Jetpack is a powerful WordPress plugin suite that adds various features to your WordPress website. This awesome plugin provides convenient features that don't use the cloud but are now easier to install.
Now, it is enriched with the features that were unavailable as plugins before. It combines the essential WordPress features into one extensive plugin. This plugin allows you to manage the features you want to use. Besides, you can also turn off the features that you don't need.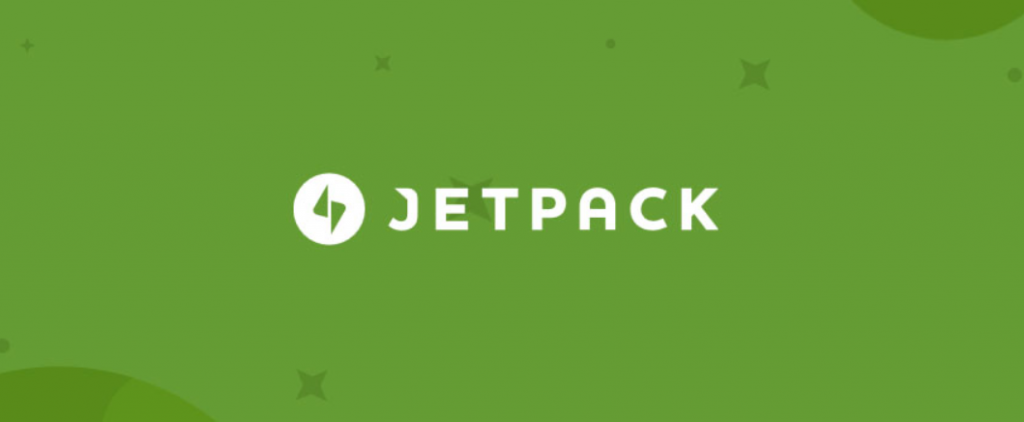 In the context of the cost of JetPack, it is free of cost, which means that you don't need to pay even a single penny to apply to your blog. Isn't that a useful and adorable feature?
Besides these, there are many other attractive features that you get with JetPack. Here, I'm going to list them based on their categories.
WordPress.com Stats: To view the analytics of your blog
Jetpack Comments: You can disable the WordPress default commenting system in favor of the Jetpack commenting system, which offers social media logins. If you use stock WordPress themes, having a social login feature on your comment forms is very useful.
Subscriptions: This is one of the best things about the Jetpack plugin. The Subscription feature lets your commentators quickly subscribe to your blog's updates via a checkbox in the comment.
Although, there's very little control over newsletter sending in the plugin, it's still beneficial. It helps encourage readers to come back to your blog.
VaultPress: VaultPress is one of the premium WordPress backup solutions offered by Automattic. With Jetpack, you can quickly configure VaultPress and keep a secure backup of your site.
Google Authorship: The Jetpack plugin enables users to integrate Google authorship for their WordPress blog quickly. The best part about this feature is that it works perfectly with multi-authored WordPress blogs.
Mobile Theme: This feature will make your blog mobile-friendly by offering a responsive design. Here is a guide to activating the Jetpack mobile theme option.
Auto-Publicize Feature: This module will let you a
Automatically share your latest blog post on social networking sites like Twitter, Facebook, LinkedIn, and many others.
Widget Visibility: It is one of the most amazing features that let you control your widget visibility. This feature is very much useful to improve the conversion rate on your blog.
Website Uptime Monitor: In the 2.6 version of Jetpack, they have added a new feature that checks the uptime of your website in every 3 minutes.
Carousel: Carousel allows you to quickly transform your standard image gallery into a great full-screen display.
3. WordFence
Wordfence includes an endpoint firewall and a malware scanner built from the ground up to protect WordPress. It is the most comprehensive security option available.
It runs at the endpoint, your server, providing better protection than cloud alternatives. Cloud firewalls can be bypassed and have historically suffered from data leaks.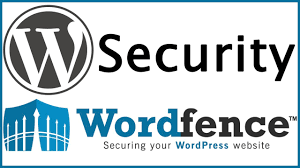 Wordfence firewall leverages user identity information in over 85% of our firewall rules; something cloud firewalls don't have access to. And our firewall doesn't need to break end-to-end encryption like cloud solutions.
Wordfence includes a Web Application Firewall (WAF) that identifies and blocks malicious traffic. It runs at the endpoint, enabling deep integration with WordPress. Unlike cloud alternatives, it does not break the encryption, cannot be bypassed, and cannot leak data.
An integrated malware scanner blocks requests that include malicious code or content. Defends against brute force attacks by limiting login attempts, enforcing strong passwords, and other login security measures. Upgrading to Premium enables real-time firewall rule and malware signature updates as well as the Real-time IP Blacklist, which blocks all requests from the most malicious IPs, protecting your site while reducing the load.
Wordfence scanner checks core files, themes, and plugins for malware, bad URLs, backdoors, SEO spam, malicious redirects, and code injections. It compares your data with what is in the WordPress.org repository, checking their integrity and reporting any changes to you.
Repair files that have changed by overwriting them with a pristine, original version and quickly delete any files that don't belong. It also checks your site for known security vulnerabilities, abandoned and closed plugins.
Content safety checks ensure that your files, posts, and comments don't contain dangerous URLs or suspicious content. Upgrading to Premium enables real-time malware signature updates, reputation checks, and better control over scan timing and frequency.
The Threat Defense Feed arms the Wordfence plugin with the newest firewall rules, malware signatures, and malicious IP addresses it needs to keep your website safe.
Wordfence protects over 2 million WordPress websites, giving us unmatched access to information about how hackers compromise sites, where attacks originate from, and the malicious code they leave behind. Our security analysts and developers are 100% focused on WordPress security, and They continually add updates as they discover new threats.
Premium members receive the real-time version of the Threat Defense Feed. Free users receive the community version, which is delayed by 30 days.
Features of Wordfence
Leaked Password Protection

Live Traffic

Advanced Manual Blocking

Country Blocking for a geographical protection

Repair Files feature to repair the damaged files

Two Factor Authentication to stop brute force attacks permanently
4. WP DISCUZ
wp Discuz is one of the best free WordPress plugins. It provides you with the AJAX realtime comment system with custom comment form and fields.
This plugin is specially designed to supercharge the native comments on WordPress. It is super fast and has high-level responsiveness. Besides, it is also loaded with dozens of other attractive features.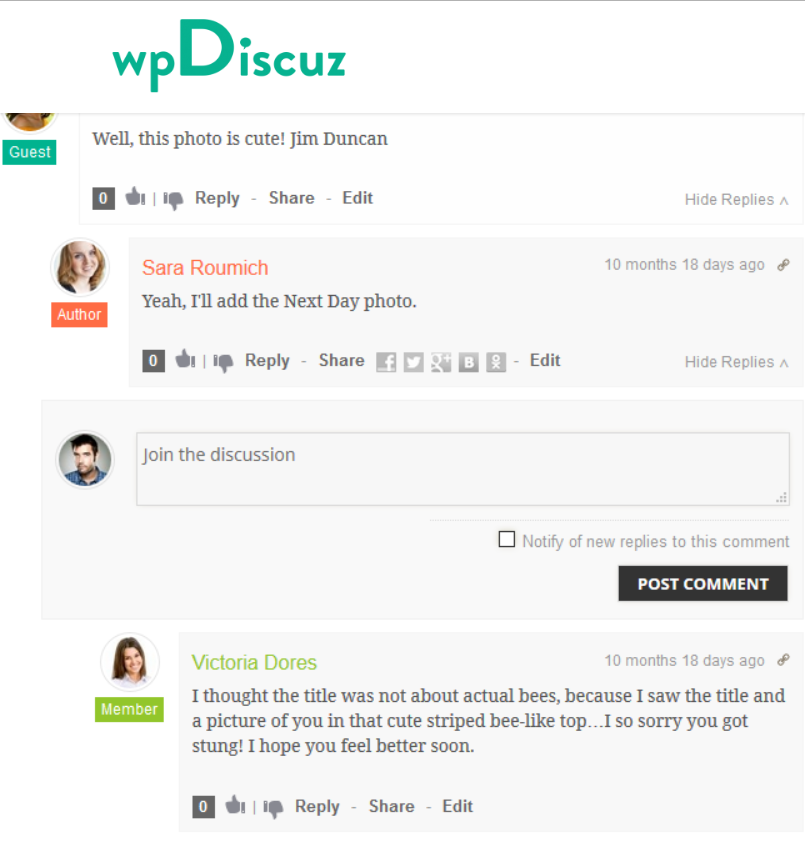 This plugin can be the best one of its type if you want to keep your comments in your database.
wpDiscuz also the best alternative to Livefyre, Jetpack, and Facebook comments. Making comments has never been so awesome!
Features of wp Discuz
Comment list sorting by newest, oldest and most voted comments

Brings the fastest commenting experience (boosted core).

Adds interactive comment box on posts and other content types

Commenting can be allowed/disallowed on posts and other content types

Responsive comments form and comment threads design

Clean, simple and easy user interface and user experience

Live update of new comments with notifier buttons

Anonymous comments ( name and email can be set as not required )

Full integration with Social Network Login plugins (Facebook, Twitter…)

Multi-level (nested) comment threads, with maximum levels depth setting option

Allows to create a new discussion thread and reply to an existing comment

Ajax button "Load More Comments" instead of simple comments pagination

Lazy load wpDiscuz comments on scrolling

Different comment date formats reflect WordPress date format settings

Logged in users and guests can edit their comments (admin can limit time-frame)

Automatic URLs to link conversion in comment texts

Automatic image source URLs to image (HTML) conversion in comment texts

Long comment text braking function ("Read more" button)

Multiple line-breaks (limited by WordPress comment filter)

Comment author notification options with special checkboxes on the comment form

Subscription activation via additional "Confirm Subscription" email

Integration with Postmatic for subscriptions and commenting by email

Ability to add comment system on attachment pages if it's allowed by WordPress

Fast and easy comment form with ajax validation and data submitting

Fully integrated and compatible with WordPress

Uses WordPress Comment system with all managing functions and features

Secure and Anti-Spam features will not allow spammers to comment

Comment voting with the positive and negative results

A smart voting system with tracking by logged-in user and cookies

Post sharing options: Facebook, Twitter and Google+

Quick Tags on comment form text area

Custom Comment Forms with custom fields

Rating shortcode for posts via comment custom field with a lot of attributes

Option to overwrite comment template and style

Highlighting new comments since the last visit with different background

Notification to comment author when a comment was approved

Display only parent comments with view replies (x) button

Control commenters by roles (allow/restrict access to website comment area)

Option to load all comments on the first page

Built-in Gravatar caching

Sticky Comments

Closed Comments Threads (disable replies)

Subscribe to User / User Follow
5. UpDraftplus
Updraft Plus simplifies backups and restoration. It is the world's highest-ranking and most popular scheduled backup plugin, with over a million currently active installs.
Back up your files and database backups into the cloud and restore just with a single click!

With Updraft plus, you can easily back up into the cloud directly to Dropbox, Google Drive, Amazon S3 (or compatible), UpdraftVault, Rackspace Cloud, FTP, DreamObjects, OpenStack Swift, and email.
DON'T RISK YOUR BACKUPS ON ANYTHING
Your WordPress backups are worth the entire investment you've made in your website.
You may get hacked when something goes wrong with an update, your server crashes, or your hosting company goes bust – without good backups, you lose everything.
Would you entrust all your hard work to a backup plugin with only a few thousand downloads, mixed reviews, or no professional support?
NEEDS OF BACKING UP YOUR WEBSITE
WordPress like any CMS can be vulnerable to server crashes, hacking, security flaws, lousy plugin or theme updates and insecure web hosts
. If anything happened to your website, it would cost you dearly in time, money, and reputation.
While other security measures are essential, backups are the ultimate insurance: they mean that, if the worst were to happen, your website (plus all related files and databases) stay safe and can be restored in no time.
You could always create your manual backups- but using the backup plugin is infinitely quicker, simpler, and safer.
Life's busy enough! With UpdraftPlus, you can simply "set and forget," scheduling in automatic backups to save you time, work and hassle.
HOW UPDRAFTPLUS COMPARES WITH THE OTHER BACKUP PLUGINS
UpdraftPlus is the most highly-rated and popular plugin. Besides being comprehensive in terms of its features, but it's also easy to use. And because it has such a vast user base, it's tried and tested in a whole range of different situations and scenarios.
Features of UpdraftPlus 
Restore and Backup feature

Backs up to more cloud options than any others

Allows you to set up automatic backup schedules

Faster & reliable

Has been tested on over 1 million sites
6. Akismet
Akismet is one of the best free WordPress free plugins. It checks your comments and contact form submissions against our global database of spam to prevent your site from publishing malicious content.
With Akismet, you can review the comment spam. It catches on the admin screen of your blog content very quickly.

Akismet was initially developed to integrate with a plugin for WordPress. By default, this plugin has been included in all WordPress builds since version 2.0 and has been activated in all WordPress.com-hosted blogs.
A public Akismet API has resulted in third-party plugins for other platforms. One is an official Akismet plugin release for the open-source internet forum software Discourse.
To use this plugin, it is necessary to obtain an API key. This key is essential for a site to communicate with the Akismet servers.
Features of Akismet
Automatically checks all comments and filters out the ones that look like spam.

Each comment has a status history, so you can easily see which comments were caught or cleared by Akismet and which were spammed or unspammed by a moderator.

URLs are shown in the comment body to reveal hidden or misleading links.

Moderators can see the number of approved comments for each user.

A discard feature that outright blocks the worst spam, saving you disk space and speeding up your site.
7. WooCommerce
WooCommerce is a free eCommerce plugin that allows you to sell anything beautifully.
With WordPress, built to integrate seamlessly, WooCommerce is the world's favorite eCommerce solution that gives both store owners and developers complete control.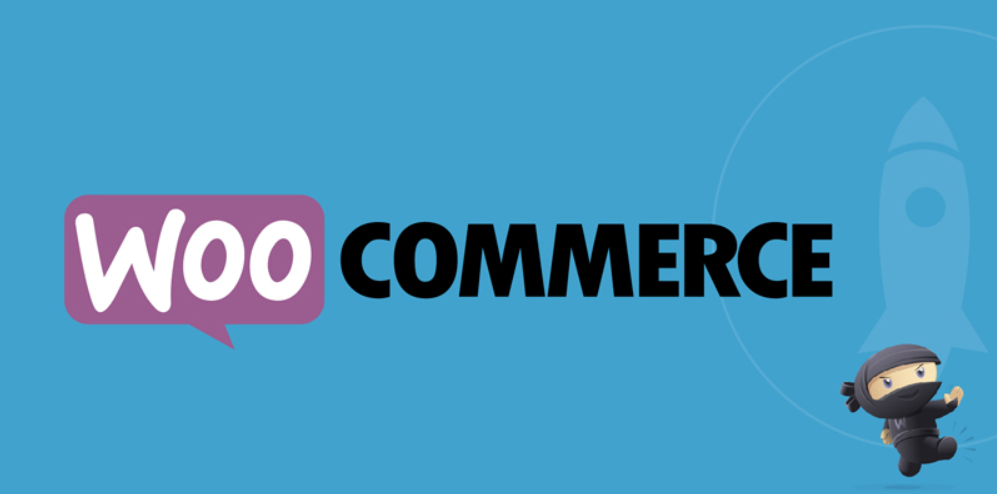 WooCommerce allows you with endless flexibility and access to hundreds of free and premium WordPress extensions.
These days, almost 30% of all the online stores are powered by WooCommerce, which is much more in comparison to any other platform.
WooCommerce allows you to sell both physical and digital goods in all shapes and sizes, offer product variations, multiple configurations, and instant downloads to shoppers, and even sell affiliate goods from online marketplaces.
Features 
of WooCommerce
Sell any product at any time

Manage your orders and customers

Optimize your store to sell more

Get help realizing your vision
8. Contact Form 7
Contact Form 7 is very much useful for blogs and websites. It can manage multiple contacts. Likewise, you can customize the form and the mail contents flexibly using a simple markup.

The form supports Ajax-powered submitting, CAPTCHA, Akismet spam filtering, and so on. This useful plugin also comes to be one of the best free WordPress plugins.
Features of Contact Form 7
Track users by stealth

Write any user personal data to the database

Send any data to external servers

Use cookies
9. Coming Soon Page & Maintenance Mode by SeedProd
Coming Soon Page & Maintenance Mode Page' is a handy plugin for WordPress users. It helps them to keep working on their site in private without disturbing the visitors.

When the users are working on their site, this plugin helps to prevent the bad impression on the site by displaying "Coming Soon" or "Maintenance Mode". This useful plugin is developed by SeedProd. 
Features of 'Coming Soon Page & Maintenance Mode Page' by Seedprod
Built on WordPress

Popular tool

Open development

REST API

More than 400 official extensions

Well-Documented
10. WP Super Cache
WP Super Cache is a static caching plugin for WordPress. This useful plugin generates those HTML files that are served directly by Apache.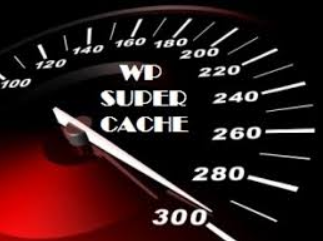 While being served, such files don't need the processing of the comparatively heavy PHP scripts. You can significantly increase the speed of your WordPress blog by using this WP Super Cache.
This one of the most important reasons why it comes to be of the best free WordPress plugins. 
Features of WP Super Cache
Pre-loading

Garbage Collection to decrease the unwanted space usage

Supports CDN

REST API to access the end-points

Custom caching
11.Social Media Share Buttons & Social Sharing Icons: Bonus
Do you know what social media are?

Similarly, social media plugins are the pieces of software that let you add the share icons for RSS, Email, Facebook, Twitter, LinkedIn, Google+, Pinterest, Instagram, Youtube, 'Share' (covering 200+ other social media platforms) and upload custom share icons of your choice.
Features 
of Social media
16 different designs for your social media share icons

Facility to give several actions to one social media share icon (e.g., your Facebook share icon can lead visitors to your Facebook page, and also allow visitors to like your page)

Animation of the social media icons (e.g., automatic shuffling, mouse-over effects) to make your visitors aware of the share icons, increasing the chance that they follow/share your blog

Floating or social-media icons

Email-subscription option for the visitors to your blog

Clicks on social media icons can be counted

Displays a pop-up (on all or only on selected pages) asking people to follow/share you via your social media icons

Sharing-buttons and social media icons at the end of every post

Many other customization features for social media icons
Wrapping Up
I hope you have gained much more information about the best free WordPress plugins, right? In this article, we've used all our efforts to include those plugins that are the most popular ones and are free of charges.
Even though, if something is lacking in this article or if you find something worth to be included in this article, feel free to open up in the comment section given below.