Are you searching for the best paid membership WordPress plugins for your Website?   
You can have full control over your income in a membership site as member's payments raise the total significant revenue. So you need not worry about the companies going elsewhere for affiliate programs or losing any eCommerce deal or not selling physical products from your website.   
[wps_toc style="default" title="Table of Contents" heading_levels="2,3″ show_heirarchy="yes" bullet_spacing="no" ordered_list="no"]
In this blog, you are going to know about some best-paid membership plugins for WordPress or say the best premium membership plugins for WordPress.
Tips to Choose the Best Paid Membership WordPress plugins for your site
There are many useful premium membership WordPress plugins in the market, and you should know how to pick the best among the good for yourself. So these are some tips that you can follow to get a good WP membership plugin suiting your business.
1. Ease of use
If you want to save your time and work flawlessly, then you must choose the plugin that is easy to use for you. For example, there may be such a plugin in the market that has tons of features but again making that plugin confusing to use, and that may have many such options that you are never going to use.
However, light plugins may not justify your workload, so there must be a balance between the weight and features of the plugin.
2.Compatibility
For smooth and easy operation of the website, compatibility of that paid membership plugin for WordPress with your theme is essential.
3.Design and features
You must see the features and design of the paid WP membership plugins that we are choosing. It must give full support to your theme 
Now let us start with the list of the best paid membership plugins for WordPress without wasting any more time. We hope you will go through them nicely to get better clarity.
[wps_spacer size="20″]
One of the best and paid membership plugins for WordPress is MemberPress. It is the most popular WP subscription plugin and used widely by professionals. This plugin will help you to set up a fully operational and attractive website.

Also, you can restrict all the content of your website, including files, tags, posts, categories, posts, and pages. Hence we can also create different levels of members.
It is an easy-to-use and versatile WP membership plugin, but it can be expensive over time.  You can get three types of plans with different price ranges and various advantages.
Feel free to set just one fixed price for the entire package of your content with this free membership WordPress plugin which is also perfect deal for advisors, coaches who sell complete packages.
Not only that, this membership WordPress plugin allows you to set up flexible subscriptions and charge your clients on a regular basis.
It provides a great way to adjust your content to the preferable pricing model.
You can charge your members for specific content pages with this best paid membeship WordPress plugins. It can be a great method to upsell extra content or give users access to specific content.
Users can suscribe to multiple membership together. So all types of membership models now supported.
ARMember offers a fantastic level of billing flexibility like no other. For subcriptions, members can choose a monthly, yearly, quarterly billing cycle.
Features of MemberPress:-
Easiest content protection
Membership modals of all kind
Built-in security options
Most beautiful login/signup forms
Social Login facility
Multiple payment cycle
Mutli level membership
Charge per post facility
Drip Content facility
Parallel Memberships
Multiple payment methods
Another name in the list for the best paid WordPress membership plugin is paid membership pro. You can restrict the content of your website to the categorized users using this membership plugin for WordPress.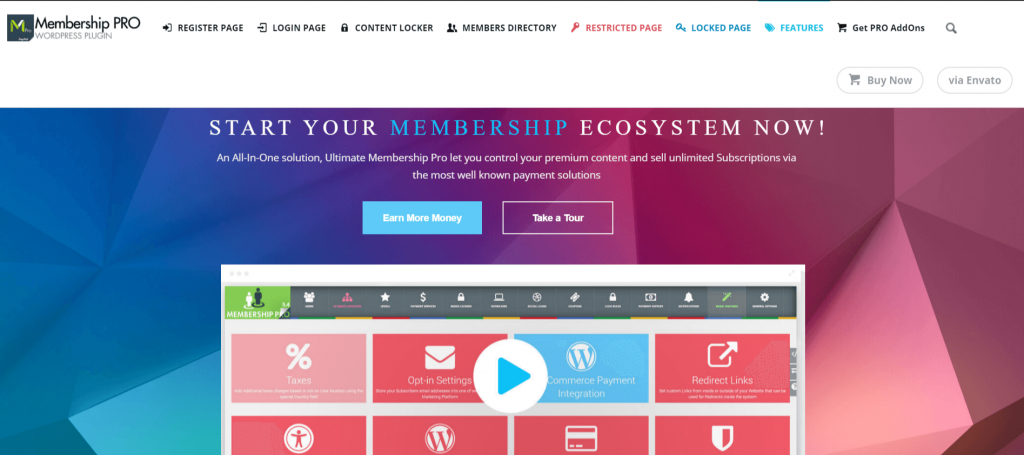 It is free to start, but you can get a premium version if you want extended features keeping this WP membership plugin.
The premium or paid version of paid membership pro will offer you advantages of premium content and members' only forum, and support, including documentation.
As for the functionality and result, this WP membership plugin is outs standing and trustworthy. You can create an attractive and users luring website using this plugin.
Ultimate Membership Pro is one of the best-paid membership WordPress plugin that comes with beautiful front-end and powerful admin functionality. Now you can create and manage a subscription-based website easily with this plugin.
Not only that, you can also design your menu considering the access level of users.
Furthermore, you can hide the buttons and link of the menu section for members without access.
With this paid membership WordPress plugin the subscriptions can be offered in different packages: free, fixed price or scheduled payments.
Just use a price table or box list with predefined templates and descriptions.
Ultimate Membership Pro is preconfigured to work with multiple email marketing platforms which help in connecting with your subscribers easily
Features of Ultimate Membership Pro:-
Payment Gateway integration is easy
You can create flexible prices and free trial periods for your member
Accept recurring subscription
Membership levels are unlimited
Edit or replace the default login pages for login
Features can be extended using extensions and add-ons
If you are searching for good membership plugins for WordPress, then you must stop at Member Mouse. You can create a membership site within a minute as it is easy to use and beneficial for non-technical persons.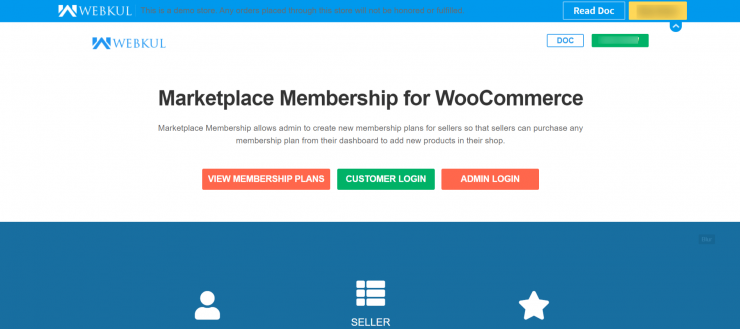 You can protect your content using a built-in password feature. Also, this WP membership plugin will help you to serve and modify the serving or to deliver details according to membership level, membership duration, affiliates, and many more.
You can dynamically display member attributes, content, offers, and many more using simple codes. It offers different packages that you can see in detail.
Features of MemberMouse
An attractive showcase of content or products
Customer management
Self-configuring checkout
Prorated upgrades
Social media integration
Overdue payment handling 
WooCommerce Membership is a fully loaded WordPress membership plugin. Overall it can help you with almost every task need to operate a w WordPress WP membership site. So you can have full control over your WP membership website.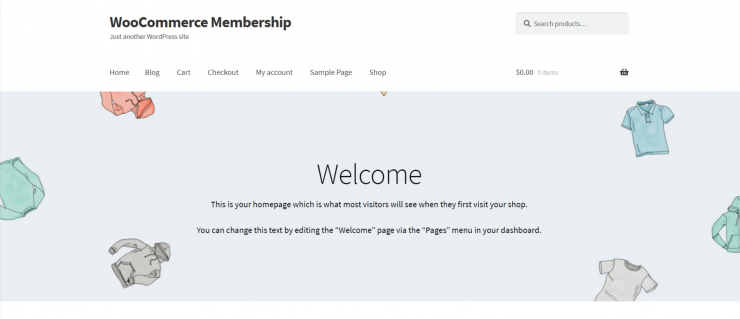 You can create excellent membership packages and products using this plugin.  It also helps you to choose drop content for members based on tags, specific posts, categories, and projects. That is, you can manage the different levels and categories of membership.
It can help you to convert visitors into members and also provide control to upgrade or downgrade the membership to the members. These membership plugins for WordPress also provide better billing options.
Features of WooCommerce Membership
Unlimited membership levels
Multiple memberships for one customer
Restrict either viewing of content or purchasing of product
Full eCommerce features
Great payment gateway option
Premium support
You are witnessing a versatile WP premium plugin that will help you to launch a fully operational WordPress membership website. This is free to install but needed to buy upgrades for extended features.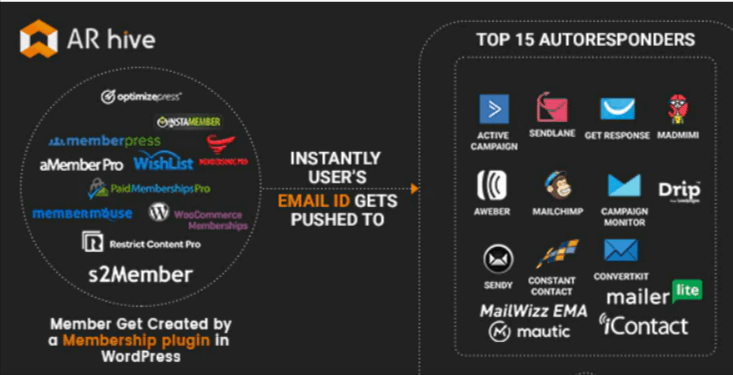 This plugin will help you to restrict or say give access to your website content to users according to the categories, posts, tags, etc. The demo is also provided to help you to know the work of these WP membership plugins. 
Talking about the pricing, it comes in three packages. Adding to this plugin, it is very flexible and has an excellent user-friendly interface.
Features of AR paid Member Subscription
Unlimited membership management
Navigation menu filters to simplify the multiple membership levels
Accept PayPal, Checkout, and Stripe
Content dripping with the timed release of access
Discounting and rewarding packages for members
premium support
Fitness Trainer is also one of the best membership plugins for WordPress to deliver online courses. You can drip your content instead of making it available to all members as the content dripping ability of this WP membership plugin is the best.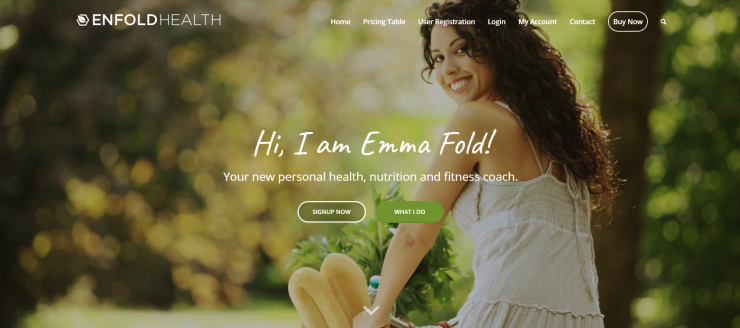 Features of Fitness Trainer
Multiple payment gateways
Integration with email newsletters
Daily, weekly, and monthly subscription payment
Download manager for restriction file
Sequential course delivery
Automated expiration email reminders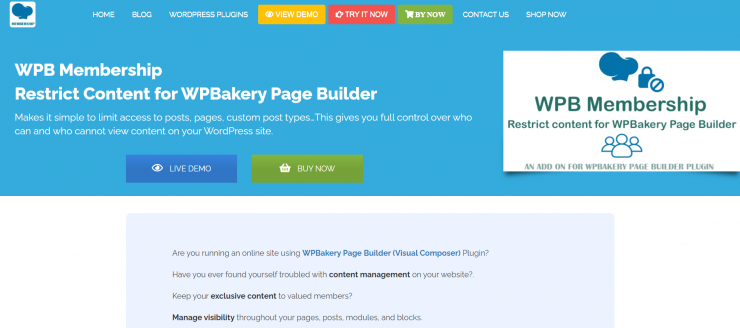 A powerful, full-featured WordPress membership plugin WPB Membership is another paid membership WordPress plugin developed by pippin's plugins. It is effortless to use the plugin, moreover, packed with documentation to assist. 
You can get a well-designed user interface that copes seamlessly with WordPress admin area appearance. The inbuilt features give control over your content. The most exciting feature is that WPB membership plugins keeps on upgrading and improving.  
Also, you can control the access setting of your content quickly and effectively and manage the different membership plans easily using these premium WPB membership plugins. It offers four packages of pricing plans that you can get.
Features of WPB Membership
Manage unlimited members
Unlimited subscription package levels
Customers are allowed to view and manage their account details
Customers are permitted to view and manage their account details
Prorated upgrades and downgrades
Premium supports
Sell an unlimited number of digitals products
 Fusion is one of the best membership plugins for WordPress that is renowned for giving you full control over your website content and manage access the users very effectively according to the membership level. Simply it is a complete package.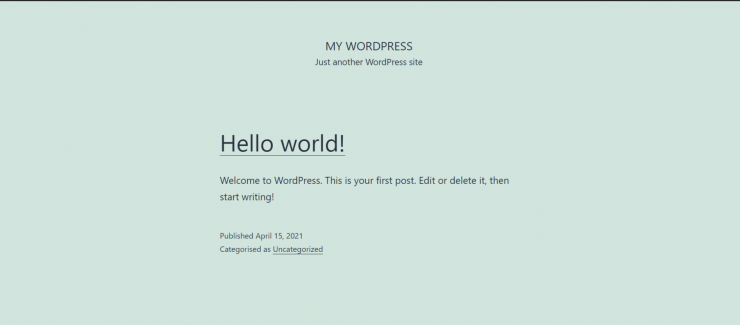 However, there are many additional options and menus which can confuse new users. You are getting multiple support like video tutorials, support guides, and also technical supports with these WordPress membership plugins. You can get two packages loaded with their features.
Features of Fusion Plugin
PayPal and Click Bank integration
Sequential content delivery
Handles free, paid, and trial membership
Secure RSS feeds
Manage unlimited membership levels
Free previews with protection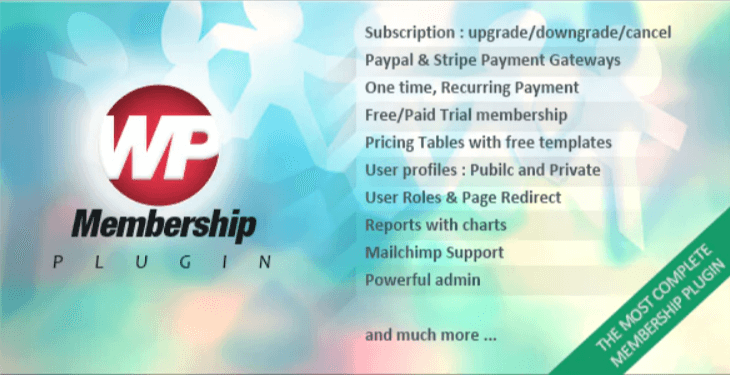 This WordPress membership plugin allows everything that a membership plugin is desired for with the additional feature of managing an eCommerce store and sells digital products.
It allows you to sell and restrict access using subscription payments and recurring billing.  Also including eCommerce functionality for multifunctional sites, working with various payment processors, and multiple pricing plans.
Features of WP Membership
Content dripping
Subscribers can manage their bill and customer portal
Support over 50 payment processors
Content restriction
Auto-membership expiration email reminders
Another name that we include in this list is Zippy courses. It is a well-known WordPress membership plugin that will help you to create a website to sell online courses.
This plugin is best for creating and delivering online course materials. You can say this WP plugin removes all the hard works for online course delivery.  It will save you time and labor but create attractive sites.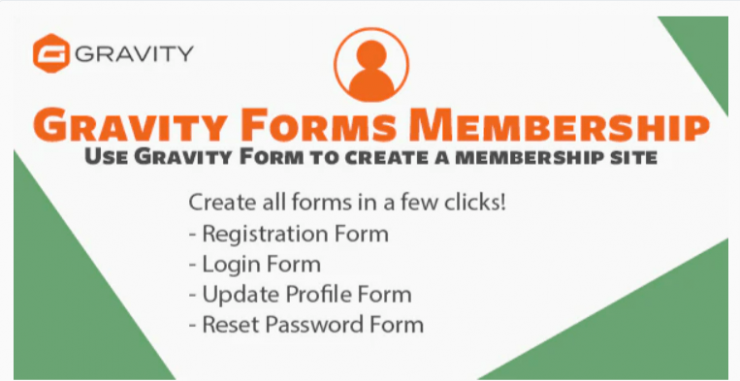 You can get a drag and drop editor and flexible content scheduler to help you in the scheduled delivery of courses. Zippy WP membership plugin assists you in creating an unlimited number of courses and keeping track of them.
Features of Zippy courses
Email integration
Stripe and PayPal payment gateways
Multiple courses in one installation
Compatible with any WordPress theme
Premium support 
Conclusion
Here I have listed the top 10 best-paid WordPress membership plugins. These are the best premium membership plugins that you can get in the market.
Whether you want to sell a product, or make an online community, the above plugin will help you at your best.
Before choosing any plugin, you must have a clear idea that what you want or do from your website. Then only you will be able to decide the best membership plugin for yourself.
I hope you found what you were looking for. And keep on visiting us for more interesting content. Thank you!!! Keep on visiting us!!!!!
Some of the informative articles you may want to look at:-
Best Free WordPress Themes for Personal Blog
Handpicked Best Free Responsive WordPress Themes